My kiddos are so excited!! Today is the next to the last day of school for them. They have lots of fun things planned for the summer. We have a trip to the zoo coming up as well as a trip to Branson, MO to go to White Water. It has been a busy week for me for some reason. Today, I have to make a pink
Wiggles and Giggles
blanket for a sweet little girl who twirls her hair and needs something else to do with her little hands. I can't wait to get started on it.
There is a new item up in the
Storybook Felts Shop
.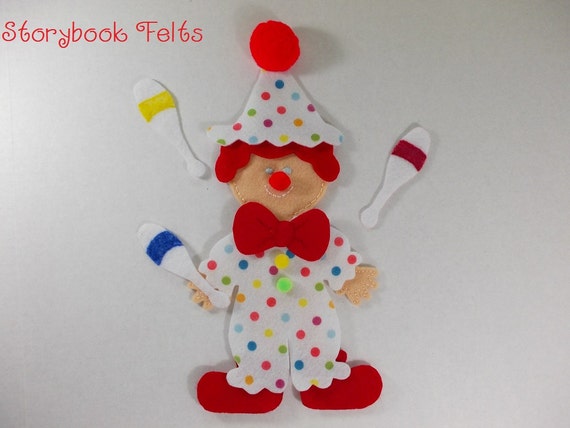 It's a funny little Circus Clown with his very own pins to juggle and of course his big red nose.
Well I am off to make a blanket for the little twirly girl. Hope you all have a great day and weekend!!